OUR

STORY

Overseas Associates Pte. Ltd was established in 1973 as a paper product manufacturer. As the company evolved, so too did the business operations. Today, we have 2 distinct, well-developed business units: Retail Operations in School Bookshops along with Manufacturing of Paper Products.


Our Vision
To be the trusted brand in the educational sector providing up-to-date knowledge, quality products & convenient services to our satisfied customers
Our Value
Teamwork, Passion, Quality, Integrity
Retail Operation in School Bookshop
We have amassed more than 20 years of experience operating in the School Bookshop retail space, with customers ranging from school administrators and teachers to students and parents. Over the years we have built an excellent business infrastructure and acquired the expertise to provide quality products and service to all our customers.

We carry a wide variety of products, from supplementary and assessment books and the latest MOE approved textbooks to magazines and stationery. As your partner in education, we are constantly searching for new, innovative ways to continually improve our services in order to achieve the highest levels of customer satisfaction possible.
Manufacturing
We have been in the paper products manufacturing industry for over 40 years, with our key products including items such as hard cover books, exercise books and writing pads. We have had the opportunity to work with and provide for numerous educational institutions and companies in the industry.

With our expertise, we strive to provide cost-effective yet top-quality products to our customers. We constantly seek to increase our product range and revitalize our products to meet the ever-changing customer landscape.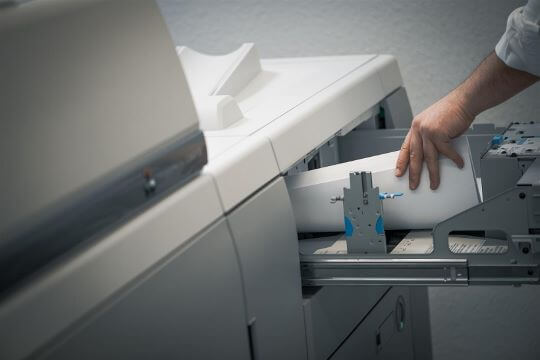 OUR

SERVICES

We provide products and services in the following areas:
Retail
Daily Operation in School Bookshop
Digital Printing
Short Run Print:
Voucher
Envelope
Flyer, etc
Variable Data Print
Manufacturing
Standard and Customized Paper products:
Writing Pad
Note Pad
Exercise Book
Drawing Block
Letterhead
Envelope, etc